Thunder
No results
CLASS
Assault
QUOTE
I specialize in bang. Is more than job. Is ART. Also job.
PROFILE
Thunder tells anyone who'll listen (and you really have no choice, THE DUDE'S LOUD) that he's ex-Spetsnaz. He's kind of vague on precisely which unit, or where he served, but he's so useful under fire that nobody gets too worked up. His English really is very good, if heavily accented. In fact, no one has ever actually heard him speak or seen him read Russian, including Sparks, who definitely is. Her theory? A lot of passports suddenly became available in the chaos that followed the Dirty Bomb attacks, providing some with an irresistible chance for a clean slate... So, he's Thunder and he's Russian. Got it? Good.
Forceful "Russian" frontline point man with lots of health and lots of firepower. While not the most accurate, Thunder's LMG has a fearsome rate of fire perfect for suppressing enemies, while his Concussion Grenades leave them easy targets for him and his teammates. A heavyweight presence in attack or defense, he's as adept at taking out campers as he is forcing entry into rooms and past chokepoints.
STATS
COST
35,000

ABILITIES
Carrying one at a time, Thunder can throw these towards the enemy, exploding after a short fuse to temporarily blind and stun enemies.
INVENTORY
Default
MK46

Smjüth & Whetsman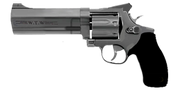 Beckhill Combat Knife

Other
LOADOUTS
Mouse over the icons to display additional information :
LOADOUTS (2nd Generation)
VIDEOS