Sparks
No results
CLASS
QUOTE
Call me Sparks. I heal. I kill. Is ironic paradox. Yadda yadaa.
PROFILE
Sparks is a qualified doctor, and has the papers to prove it. But then she also has the papers to prove she's at least five other people, including a pilot, an attorney-at-law, and a California Highway Patrol officer named Jeff. The point is, she has friends in high and low places, which helps her get her hands on cutting-edge medical tech like the REVIVR. Killing and reviving people under gunfire is by no means the worst job she's had. Just ask Jeff. Sparks uses her prototype REVIVR rifle to both heal AND harm: Reviving teammates from distance, and doing deadly shock damage to enemies. Using the REVIVR to revive a teammate from behind cover is easy. Hitting an enemy at distance with it... that's a little tougher. Sparks can also drop Med Packs by hand, although they're weaker than those of other healers.
STATS
COST
35,000

ABILITIES
A rifle which fires a charged projectile capable of reviving team-mates or harming enemies. This allows her to support her team-mates from relative safety, without getting into harm's way. Both damage and health given on revive are reduced the further the distance from the target.
Sparks carries several small health packs at any one time. Picking up a small health pack will trigger an immediate regeneration of player health that cannot be interrupted by receiving damage. Directly hitting someone with this health pack will increase health healed to 40hp.
INVENTORY
Default
Tølen MP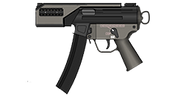 Selbstadt .40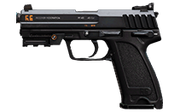 Beckhill Combat Knife

Other
Empire-9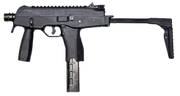 Caulden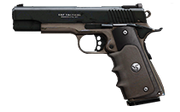 Stilnotto Stiletto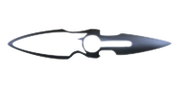 LOADOUTS
Mouse over the icons to display additional information :
LOADOUTS (2nd Generation)
VIDEOS