Sawbonez
OVERVIEW
Medic Merc
2.5/5
3/5
2/5
2/5
5/5
CLASS
Medic
Heal yourself or others.
Revive downed teammates.
QUOTE
With one hand I save life, with the other I take it. Actually it's the same hand, but that don't sound as good.
PROFILE
There are many ways to be dishonorably discharged from the US Army Medical Corps, but anaesthetizing your commanding officer and surgically removing one of his kidneys to save the life of a lowly private soldier is surely one of the more elaborate. Sawbonez never did think red tape went well with a white coat. Now he wears camo, saving (and taking) lives on the battlefield for the highest bidder.
An aggressive American frontline support Medic, Sawbonez is highly effective at reviving his teammates to full health and returning them to combat with minimum delay. His SMG is lethal at close range but still useful even at medium range, and his defibrillator paddles make for a shockingly effective melee weapon.
STATS
COST
25,000

ABILITIES
Sawbonez carries several health packs at any one time. Picking up a health pack will trigger a fast regeneration of player health that can be interrupted by receiving damage.
The Defibrillator can be used to revive incapacitated team-mates. The longer these are charged before releasing, the more health the player has when they are revived. They can also be used as an offensive weapon against enemies, dealing more damage with longer charges.
INVENTORY
Default
Other
Crotzni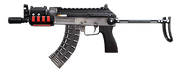 Selbstadt .40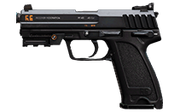 Stilnotto Stiletto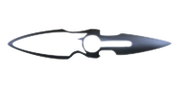 LOADOUTS
Mouse over the icons to display additional information :
LOADOUTS (2nd Generation)
XP
| Action | Reward |
| --- | --- |
| Drop Health Pack | 5 XP |
| Heal | 1 XP per HP healed |
| Direct Hit of Health Pack | +30 XP |
| Revive | 1XP per HP revived with |
| Full Revive | 100 XP |