Nader
OVERVIEW
Assault Merc
2.5/5
3.5/5
5/5
2/5
1/5
CLASS
Assault
QUOTE
If you need a lot of grenades in a very short time, I am your woman.
PROFILE
When Nader left the army, she thought she'd never fire a weapon again. She studied business law. Graduated with honors. Moved to London with her wife to set up a business arbitration and mediation consultancy. Then came the Dirty Bomb incident, the evacuation, and an invasion of PMC contractors vying for government contracts. Right woman, right job, right place, right time, right? So it came as a shock to all concerned when she went back to field work. Why? She can't completely explain it. It's not the money (magnificent). It's not the risk (considerable). It's about being all you can be, not settling for a safe alternative, even if the riskier alternative can be, well, lethal. And you thought YOU had a hard time explaining your decisions to your significant other.
STATS
COST
45,000

ABILITIES
A hand-held launcher, capable of holding up to five explosive rounds at a time. These will detonate instantly upon impact with an enemy player, or after a short fuse has expired. Incredibly effective at clearing out rooms and deadly in the right hands.
Drops a grenade after incapacitation which detonates after a short time, damaging enemies within its blast radius. The player is automatically killed on use.
INVENTORY
Default
Crotzni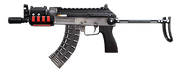 Selbstadt .40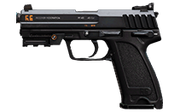 Beckhill Combat Knife

Other
Hochfir SMG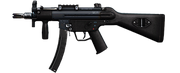 Caulden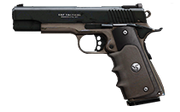 Stilnotto Stiletto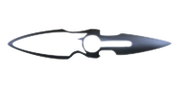 LOADOUTS
Mouse over the icons to display additional information :
LOADOUTS (2nd Edition)
VIDEOS