Fragger
OVERVIEW
Assault Merc
4/5
2/5
5/5
2/5
1/5
CLASS
Assault
Use your powerful weapons to destroy the opposition.
Or blow them up with your large supply of grenades.
QUOTE
I do Crowd Control. I'm like a traffic cop. Just with a machine gun. And grenades. And I don't give out tickets, I…you know what, bad analogy.
PROFILE
Fragger's commanding officer described him as "really, REALLY good at soldiering." Always at the sharp end of urban operations that required guts at both ends of the bayonet, he received multiple decorations for outstanding bravery. Civilian life, alas, proved less rewarding. His old comrades would ask what he did after leaving the army and he'd have no choice but to admit he was mainly working as a motion capture performer for computer games. The looks on their faces ranged from pity to "I Have To Break Ties With This Guy Immediately". Now he's back where his tactical skills are more directly applicable: kicking down doors and taking names.
With a big gun and lots of ammo, this aggressive point man is a straight-up player-slayer, whether he's assaulting objectives or defending them. He should be at the very front of the frontline, relying on teammates to heal/revive him and resupply him with ammo while he lays down a hail of gunfire and frag grenades.
STATS
COST
40,000

ABILITIES
Carrying up to one at a time, Fragger can throw these towards the enemy, exploding after a short fuse to deal high damage over a large area. Very useful for clearing out rooms or flushing out the enemy.
INVENTORY
Default
K-121

Simeon .357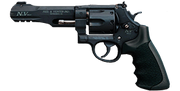 Beckhill Combat Knife

Other
BR-16
Smjüth & Whetsman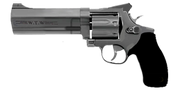 Cricket Bat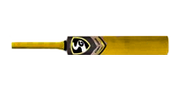 LOADOUTS
Mouse over the icons to display additional information :
LOADOUTS (2nd Generation Loadouts)
VIDEOS