Dickensday: Winter's Meme Event
Dickensday: Winter's Meme Event
An ode to Dickens Village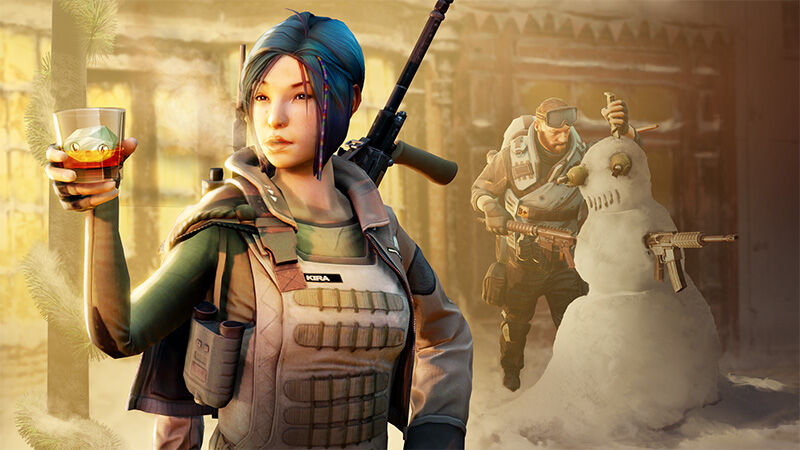 Before the dirty bomb attack,
Commercial Road was right on track
To make a frankly strapping stack
Of cash
Charles Dickens' birth inspired the place
That sprung a 'village' to showcase
A range of products that embraced
His work
From earnest stores that sold his books
To plastic knick-knacks pawned by crooks
The sorry lot was sorely shook
By fate
But Dickens Village is still there
For Mercs to reminisce and share
Their stories in the Winter's air
Just once a year
This night
Winter's Meme Trinket Hunt
'Dickens' themed keychains of popular Internet memes once saw the light of day in Dickens Village.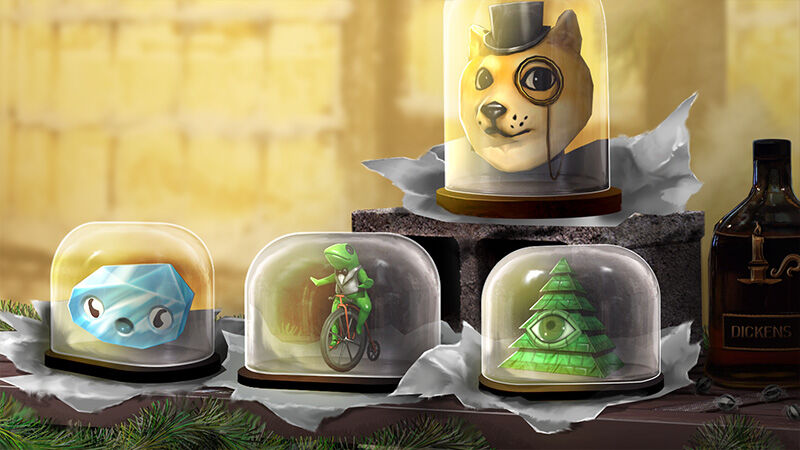 Were the products not up to standard? Or had the target market been misread entirely? We may never know, but most of the stock remains untouched to this day. Their net loss is your gain, however - Discover four Limited Edition Trinkets before January the 11th!
Earn 'Humbugs', a limited time currency, by playing in matches, and use them to unlock Limited Edition Trinkets in the Dickens Shop.
When the event ends, your remaining Humbugs will be converted into Credits at a rate of 1:1.

Ice Coal'd - 300 Humbugs
Merc-favorite Coaly returns, in a decidedly frigid state.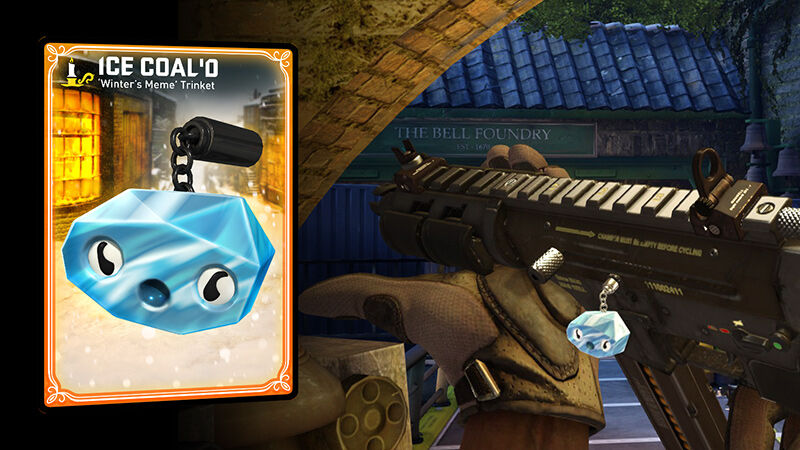 What froze the anthropomorphized anthracite? Dickens knows...

Penny Frogging - 1000 Humbugs
An unlikely hero leapt from the ashes of seismic 2016, spreading chill vibes and cheer.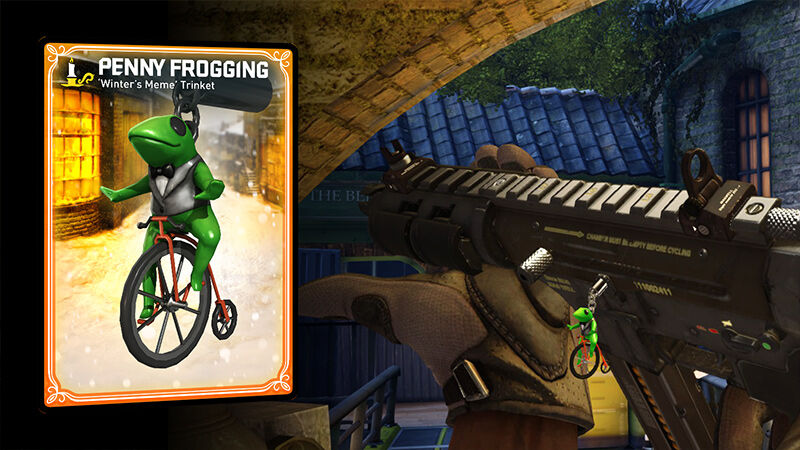 Now he's in a waistcoat.

Illuminatree - 3500 Humbugs
In a world where privacy is an antiquity, remind yourself of your own stark, naked form, illuminated against the headlights of hidden power.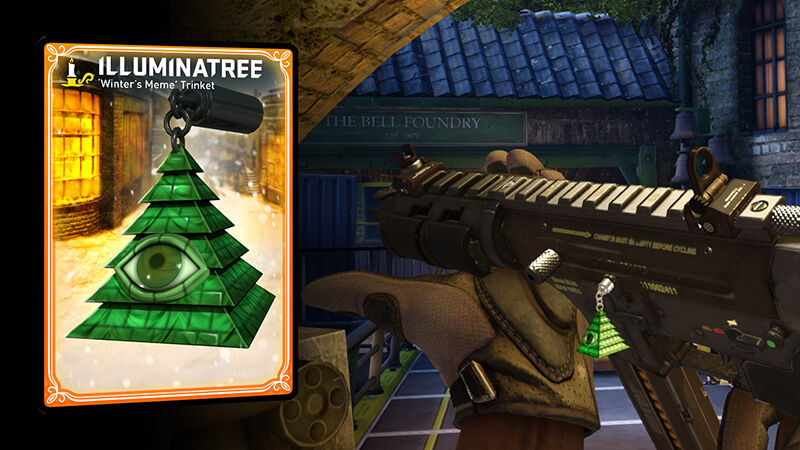 Dapper Doge
Once you've unlocked the three previous Trinkets, you can nab the Dapper Doge Trinket for free!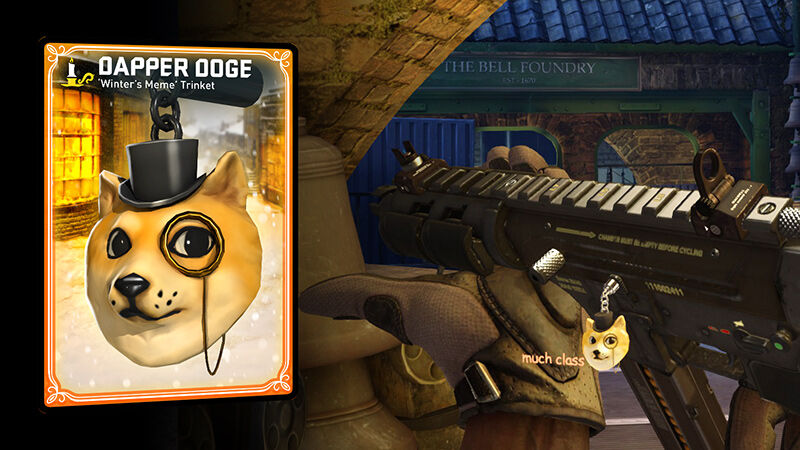 This gormless mutt bursts forth in fleurescent comic sans gimmickry with a yuletide howl when you inspect it. Kills you make with the Dapper Doge equipped are also highlighted in the obituaries for all players.
Winter's Meme Daily Cases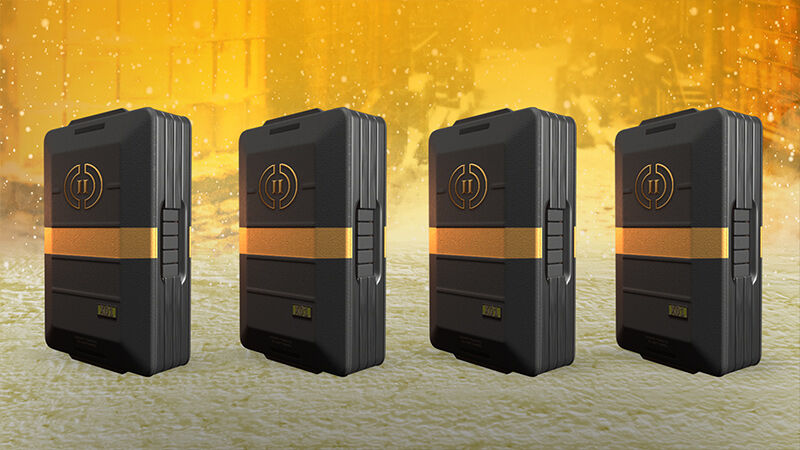 Log in once a day to get a free Golden Equipment Case.
The chances of getting a Gold Loadout Card in one of these babies is more than four times greater than a standard Equipment Case!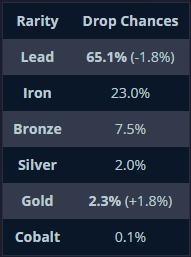 The Winter's Meme event will take place on the following dates:
London (GMT, UTC): 18:00, Wednesday, December 14th - 18:00, Wednesday, January 11th
Los Angeles (PST): 10:00 AM, Wednesday, December 14th - 10:00 AM, Wednesday, January 11th
Sydney (AEDT): 5:00 AM, Thursday, December 15th - 5:00 AM, Thursday, January 12th
Private Matches
Private Matches have been tweaked, and have now been re-enabled. Jump in and get scrimming to skill up before the next Ranked Season!
Bug Fixes
Fixed bug that caused the game to crash during the map load screen
Fixed bug where Carryable Objectives were not returning to their spawn point after not being interacted with
Fixed bug where dismounting an MG could cause the player to switch to an ability that was on cooldown
Fixed bug where players could exploit the melee system to cause damage to all players on the server
Fixed bug where players running with Minimal settings saw much larger blood spurts when shooting others
Fixed bug where the player who planted the C4 sometimes wasn't mentioned in the objective notification when it detonated
Fixed bug with updating players' skill ratings after a match